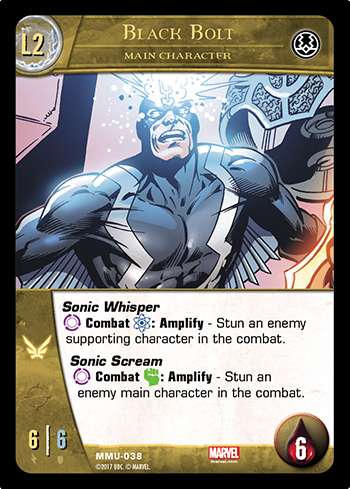 Today's preview is brought to you by co-founder of Super Awesome Games and co-designer of Vs System® 2PCG®, Ben Cichoski.
 
Hello there players! Let's get right to some Inhumans action from Vs System® 2PCG®: Monsters Unleashed!
"Is she the first character to gain XP with a Super Power?
Nice observation!
Enough about Main Characters for now. Let's talk about […]

Upper Deck Blog