Legendary®: X-Men Preview: Piercing Energy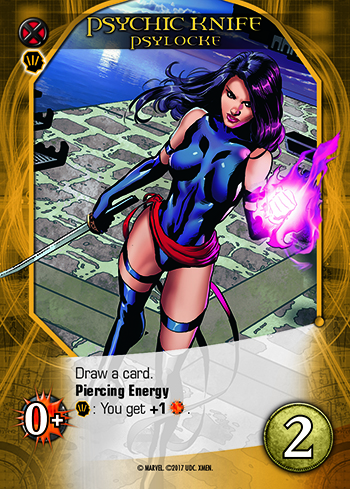 Legendary®: A Marvel Deck Building Game started with two currencies, Recruit and Attack. These points were generated, banked, and then spent to either recruit bigger or better Heroes, or to defeat Villains and Masterminds.
Legendary®: X-Men introduces a new type of currency that allows players to attack in a different way.
Piercing Energy keyword represents X-Men that […]

Upper Deck Blog